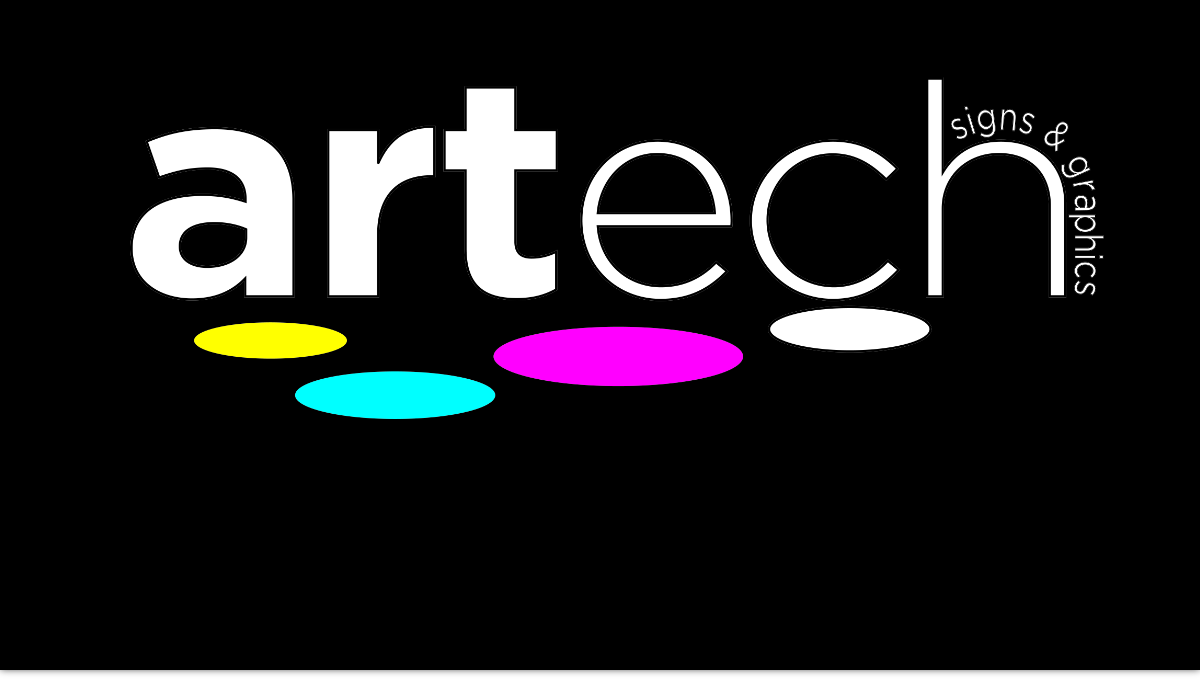 About Artech Signs & Graphics!
Artech Signs & Graphics was established in 1984 and in 1998 was purchased by current owner, Phil Duncan. Artech takes pride in being a small company with big ideas, boasting staff that are imaginative and creative, producing signage that not only meets, but exceeds world class standards. Artech is located in the heart of Seaforth and is convenient to many major business centres.
Artech employs 6 people locally and have the equipment and facilites to deliver the best quality work, efficiently and effectively. Artech has the space to work on the largest of vehicles and trailers, indoors and in their own shop. Let your vehicle be their canvas!
Multi colour banners, floor graphics, indoor displays, engraving, billboards and architectural signage are also their specialty. Government agencies rely on Artech because their road signs not only meet, but continue to exceed MTO standards. Artech also offers site signs, field signs, election signs on coroplast, OEM decals, indoor displays, sign maintenance and service.
When it comes to signage, let Artech help you put your best face forward!